Service Types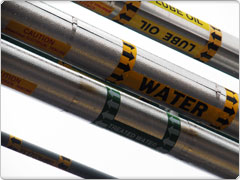 Engineering & Systems Integration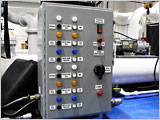 Engineering touches all aspects of CWI's work. This is important since most of our work is the integration of multiple systems. Our philosophy for providing each and every type system is to develop a standard solution such as a fuel skid, then provide you with a custom solution for your requirement that is built based on our standard offerings. This way you will always benefit from our decades of experience but receive a solution that meets your specific needs.
Although CWI believes that the best solution for our customers is to allow us to design and build, there are many times we are asked to provide just the design. CWI Engineering can assist you in the design development phase by providing finished "Released for Construction" documentation consisting of a full drawing package, performance and equipment specifications, scopes of work for bid packages, as-built drawings and operation manuals. Allow CWI Engineering to be active through the construction phase of your jobs with vendor qualification and product reviews, site visits, milestone reviews, etc.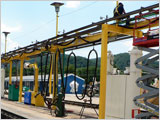 Our extensive experience in locomotive specific systems, integrating custom controls, decades of rail yard site experience and civil and mechanical expertise make CWI your full service Engineering solution. The future and past success of CWI was through partnering with our customers and following one basic rule; give the customer what they want. Allow CWI Engineering the opportunity to partner with you on your next project, at any capacity, and we will prove that our experience with locomotive systems, our understanding of Engineering basics and our professionalism will provide you with the cost justification to have CWI Engineering on all of your future projects.