Service Types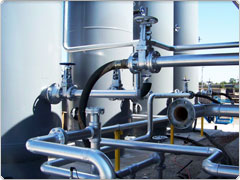 Yard Air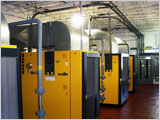 Yard air is yet another necessary evil for an aging rail yard. With underground carbon steel pipe that has been in place for 25 years or worse yet above ground with all of those condensation and freezing issues there comes a time that a reliable engineered solution is needed. Underground HDPE pipe is great long term solution for your Rail Yard Air supply. The proper selection of supply pipe is a good start but CWI offers much more:
Onsite visit to provide an accurate design to optimize compressor placement, power requirements, pipe routing and placement of regulator stations and air outlets.
An engineered solution that provides calculations for compressor, receiver and pipe sizing, details for your specific air outlet and regulator stations.
Experienced Yard Air Installation crews that have years of experience in Yard Air projects. Our crews work safely and with your local employees to get track time to dig along and under your tracks.
CWI offers many solutions for your remote compressed air needs from installing your compressor on a remote pad with a custom receiver, desiccant dryer and insulated stainless steel condensate piping to a complete AirBox Enclosure or an Air Compressor Skid mounted solution.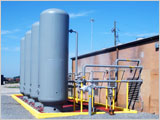 Why not let CWI provide a full turnkey solution and provide you a 100% guarantee that your Yard Air requirements are met or exceeded? We will gladly present you with a free written site assessment with solutions to correct your existing or a proposed design for your new installations. Your Yard Air solutions are truly just a phone call away.